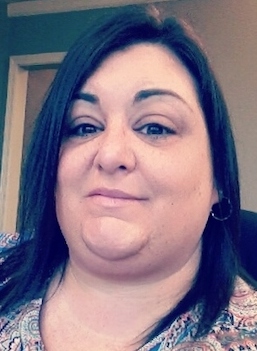 by Bobi Jo Troutman, insurance producer at Coker Insurance in Paragould, Arkansas.
Homeowners insurance can help to protect you in a number of ways and cover more than just the physical structure of your home.  From your personal belongings, to a fence or shed in your yard, even medical bills if someone were to get injured while on your property.  
Who needs Homeowners Insurance?
Whether you're buying a new house or you have already paid yours off, your home is probably one of the most valuable assets you have.
But not just owners of a home need coverage, there are also policies made for renters and landlords too.
Coker Insurance can help with getting you a policy that fits your needs so that you're better prepared for a storm or crisis.
What are some Types of Policies
Homeowners Insurance
This policy would cover a loss or damage to your residence, along with your belongings and other assets in the home. It also provides liability against accidents in the home or on the property.
Mobile Home Insurance
When purchasing Mobile home insurance there are questions not related to a normal home insurance policy. You will need the serial number of the home.
Renters Insurance
Renters insurance covers your stuff, simply put. As a renter, you don't own the structure you live in but your belongings inside that rental, are probably important to you. And you want to carry renters insurance to have coverage for those items.
Tenant Dwelling Insurance
This policy protects the property owners (landlord's) who rent their properties to other people as their primary residence.
Condo Insurance
This policy would be for people who live in a condominium or co-op. This coverage protects the owner from damages from covered perils and with proper layered coverage and protect against damages you caused to other condos.
Seasonal or Secondary Home Insurance
Whether your vacation home is used as a weekend getaway or a seasonal home away from home, it's your special place and you are going to want to protect it. Your secondary home insurance will be insured separate from your primary homeowners policy.
If you're not sure what kind of home policy you need, give Coker Insurance a call and we will make sure you get the coverage that is right for you!
What are some pitfalls of Homeowners Insurance?
Outdated Plumbing
After years of wear and tear, leaks are a common issue you may face. Depending on the location and cause of the leak, your insurance company may only pay for damages caused by the leak. Meaning that the replacing of the pipes might actually be on you.
Outdated Wiring
According to Fire Administration, an estimated 51,000 home fires are caused by bad electrical wiring each year. Knob and tube wiring and Aluminum wiring are both considered hazardous and could hike up your rates or not insure your home due to this wiring.
A lot of older homes may have this type of wiring.
An Aging Roof
An old roof is a red flag since it's likely to have leaks and major water damage. An older roof can lead to costly damage, so your insurance company may quote a higher rate or even exclude roof coverage until a new roof has been installed.
Problems with your Attic
You may think your attic is only used for storing your holiday decorations. But an attic can cause a lot of issues. Even if your roof is in great shape, small open areas can allow water to enter, thus leading to mold. Depending on the cause of the mold, you might have to pay out-of-pocket for removal.
Understand your Coverage
Many people may not know or understand the coverages on their homeowners policy. Let me break down some of those coverages for you.
Coverage A – Dwelling
Coverage A is for the physical structure of your home and anything that is permanently attached to the structure.
Coverage B – Other Structures
This coverage is for other structures on the property but not connected to the home such as fences, sheds, or a detached garage.
Coverage C – Personal Property
This coverage is for your personal belongings when the interior of the home is damaged. You may need additional coverage for more valuable items such as jewelry, guns, paintings, etc.
Coverage D – Loss of Use
This coverage will be used if the extent of damage to your home makes it unable to live in due to a covered loss.
Coverage E – Personal Liability (Per Occurrence)
This coverage would help protect you in case you are liable for an accident in or out of your home that may result in bodily injury or property damage, it may include medical bills or legal fees is someone is injured on your property.
Coverage F – Medical Payments to Others (Per Person/Per Occurrence)
This coverage is to pay medical bills for someone who is not a member of the household that may get hurt while on your property.
Replacement Cost vs. Actual Cash Value
Replacement cost or "RCV" refers to the amount of money it would take to rebuild your home to its same or similar style in today's market, if your home were damaged or destroyed.
Actual cash value or "ACV" is the same as replacement cost. But it takes into consideration the depreciation that the home has sustained prior to your claim.
Flood & Earthquake Coverage
Flood insurance IS NOT included in homeowners insurance. But you can purchase flood insurance through the National Flood Insurance Program and we can help you get that policy started. 
Water damage caused by flooding is not covered on your homeowners or renters policies because it is gradual rather than a sudden or accidental event.  A good rule of thumb, if the water rises from the ground and then into your home, it is considered flood damage.
Earthquake Insurance
Most home policies do not cover damage from an earthquake, but coverage can be purchased as a separate policy or endorsed onto your current policy.
In conclusion, I wanted to define a couple terms I have mentioned just to make sure they are understood. The word "peril" is an event covered by your homeowners insurance that may damage your home or belongings. For example lightning, wind, hail, or a fire.
Also, "deductible." A deductible is the amount you pay out of pocket when you make a claim.
When shopping for homeowners insurance, shop early! Don't wait until the last minute, doing this could delay your loan closing. I would recommend you have your insurance finalized at least 10 days before closing.
If you would like more information please contact me at 870-239-2110 or stop by and see me at 2200 Grecian Lane Ste 5, Paragould, Arkansas. Feel free to contact Coker Insurance, Inc. anytime for a home quote. You may reach us online at https://www.cokerins.com/quotes/.